Sunday Scoop
One of my favorite times of the week! Time to spotlight a few of you wonderful bloggers who make life easier and inspire me! For this week's post, I am taking some time to seek out some new blogs as well as share a fabulous new blogging network.
For great organizational ideas, check out Maria's blog,
MeckMom.com
. She has wonderful ideas for school-age children, as well as some very cute craft ideas. If you are short on time, check out the post on the readers
Top-20 favorite ideas
. Quick, concise, and very cool!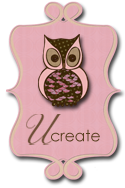 Feeling Crafty, but need some direction? Don't miss
UCreate
!
Kari
is full of amazing ideas, and has guest crafters that bring fresh ideas frequently, too. If you are anything like me and need a deadline to get you motivated, she has a
Create With Me
section, where you can use the monthly tutorial to craft along with fellow followers.
September's pumpkin tutorial
is adorable, and just in time to welcome Fall.
Make and Takes is a fantastic idea blog for recipes, crafting, home projects, and fun kid stuff. I could spend hours sifting through the many great ideas, but then I would never actually try one! I received a
hooded towel
similar to the one here as a gift for Mr. Cheeks, and he loves it! These are quick and make wonderful gifts.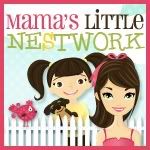 Networking with other bloggers makes blogging SO much more fun. I have found several blogging networks very helpful, but want to make sure everyone knows about my newest favorite - Mama's Little Nestwork! Mama Hen has a
wonderfully positive blog
, and is one of the best I know at leaving thoughtful comments. She took the comment love one step further by creating her own "
Nestwork
" to encourage others to do the same. She features several bloggers each week, and also shares what I would call "kindness inspiration". Mama Hen reminds you about the importance of being and kind and positive person - what a great member of the blogging community! Join the
Nestwork
as a great way to meet new bloggers.
Labels: Sunday Scoop