One Year Old vs. Lifejacket Volume 1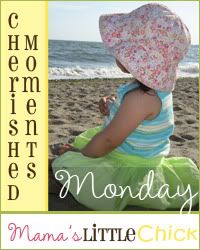 I never realized the realm of emotions that a one-year-old child is capable of. I guess I ran out of time to read the baby books at about the time Mr. Cheeks rolled over (go figure!).
So, Mr. Cheeks' ability to get really mad and throw a tantrum hasn't surprised me that much. I mean, he's a kid. That's what kids in shopping malls, restaurants, doctor's offices, and the
schoolhouse
do. But what really gets me, I mean really tickles me, is when he gets mad, but knows he
just has to comply
.
Case and point....
My in-laws were visiting this weekend, and we decided to escape the dreadful Southern heat by heading to the lake and taking a cruise on our boat. This was a wonderful way to spend the day together, and enjoy some "cherished" family time.
It turns out that there is this unfortunate law, and children (no matter how emotional or
strong willed
), have to wear a life jacket.
Mr. Cheeks....not a fan. But seeing Grandma and Grandpa, he politely complied.
Feeling somewhat sorry for the little guy, and thankful that he was indulging us in this "cherished" moment, I gave the kid a pretzel.
Barely managing to get that precious pretzel to his mouth, since he somewhat resembled the Stay Puft Marshmallow Man, he munched, but was not so satisfied.
What really impressed me though, is that despite how uncomfortable, unhappy, hot, sweaty, hungry, thirsty, and mad he was, he held it together. For the good of the family. For the good of the cherished moment. Mr. Cheeks never cried, and when he finally got to swim, he splashed with joy: